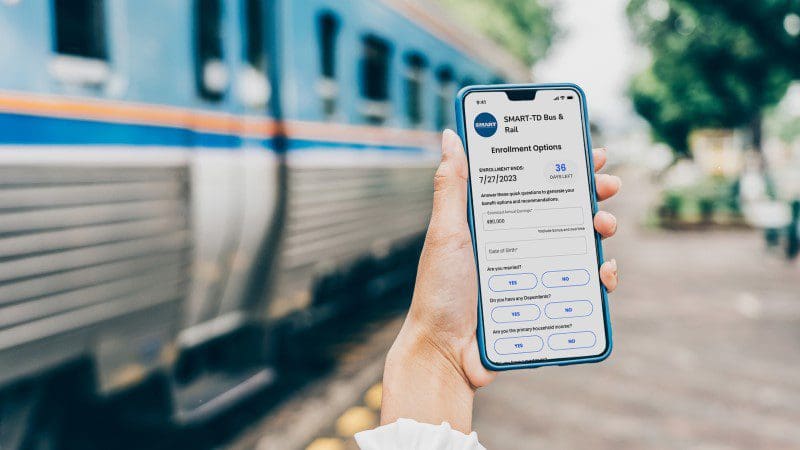 We're pleased to share that the open enrollment period for our Voluntary Long-Term Disability (VLTD) and Voluntary Group Life (VLIFE) plans has officially

 

started!
As a full dues-paying Member of SMART-TD, you have exclusive access to these fantastic offerings. Our aim? To provide you with the very best income replacement options available to Rail and Bus workers.
What's more, our plans are supported by Sun Life, ensuring a comprehensive coverage you can rely on.
Members who enroll in our VLTD and VLIFE plans by July 27th will have guaranteed coverage starting on August 1st, 2023, regardless of their medical condition. These plans offer a variety of key features and benefits, including:
Robust Voluntary Long-Term Disability (VLTD) Benefits:
Enjoy a seamless enrollment process with up to $5,000 in disability coverage, no medical tests required.
Get coverage 24/7 for all covered injuries, illnesses, and surgeries.
Tax-free benefits available for up to five years, offering financial support during prolonged disability periods.
Pre-existing conditions? They're covered after one year of uninterrupted coverage.
Exploring the Voluntary Group Life (VLIFE) Features:
Get up to $250,000 in Life Insurance coverage for Members, $50,000 for spouses, and $10,000 for dependents under 26.
Life benefit doubles for accidental deaths.
In addition to our VLTD and VLIFE offerings, enhance your protection with the United Transportation Union Insurance Association (UTUIA). The UTUIA adds a layer of security with Cancer Insurance, Accidental Death and Dismemberment Insurance, and Accident and Hospital Indemnity Insurance. These additional plans will be effective starting September 1st, 2023.
It's important to note that at present, only Members who aren't participating in the SMART-TD VLTD plan are eligible to enroll. However, those currently enrolled will have an opportunity to enroll at a future date.
Take advantage of this opportunity to safeguard your financial future with our VLTD and VLIFE plans. We're here to back you up throughout your career journey.
Enrollment Ends
September 30th, 2023 at 11:59pm PT
Questions?
Contact the SMART-TD VLTD Customer Service Center